Message from Owner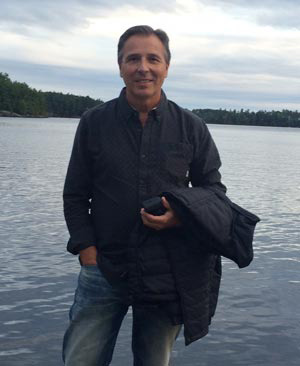 Span-Tech Steel Buildings Ltd. is an independently run distributor of one of the highest quality pre-engineered buildings manufactured in Canada. Span-Tech's client base varies from industrial / commercial, general contractors, project managers to the private sector.
Our professional attitude and 26 years experience has enabled us to supply over 1,000 buildings nationally and some internationally. We are proud to state that over 90% of our current business comes from referrals and repeat customer.
Listening to what our customers want and our experience in making the design work has enabled us to secure twelve design awards, thirty three technical and sales awards and three awards of merit.
I personally oversee every project to ensure that every detail has been addressed and that the project runs as smoothly as possible. Our goal is to assist our client's by eliminating unforeseen surprises and costly mistakes. The time to catch any design deficiency is when the project is still on paper and not when it's on site.
Our philosophy is simple, "Make it work and make it cost effective"
Darell S. Morris
President, Span-Tech
Authorized Steelway dealer since 1991
The Business Executive - click here to read article
Testimonials
Since the year 2003, when we started building Edenvale Aerodrome, Darell Morris and Span-Tech Steel Buildings Ltd. has played a major role in the building process of the airport. Darell's expertise, honesty and efficiency in the delivery of the right product has been outstanding. I strongly recommend Span-Tech services.

Milan Kroupa, President
Edenvale Aerodrome Ltd.
---
After Conducting research on the companies and processes required to erect 5 new hangars, Darell Morris of Span-Tech Steel Buildings Ltd became our top choice.

During this process he has been nothing but patient and professional with not only the Heli-Lynx team, but his own team as well. If we had questions, Darell was able to promptly answer them without hesitation and explain the process in a very detailed manner. Darell also kept open communication with us at all steps of the process and ensured that we were always a part of the discussion and development of the hangars.

The final results are amazing and we would not hesitate to recommend the services provided by Darell and Span-Tech.

We can't wait to work with him on our next project.

Gerard Palmer, Chief Executive Officer
Heli-Lynx Helicopter Services Inc.
---
Serianni Construction Ltd. has had pleasure of having worked with Span-Tech Steel Buildings Ltd on the recently completed Public Works Dry Shed for the Regional Municipality of Niagara. Darell Morris and company provided competitive pricing, a quality product, and prompt service for this project.

The most impressive aspect of our business relationship with Span-Tech, and specifically Darell Morris, has been the diligence demonstrated during the pre-construction phase. Shop drawings were produced promptly and any questions that arose were answered without delay. Darell would frequently follow up with the status of the project to ensure smooth coordination between material fabrication, delivery to site, and erection of the structure. Having a supplier so focused on the coordination aspect of the project is a valuable asset for any construction team.

Our company has been very pleased with the professional service we have received from Span-Tech Steel Building Ltd. I would not hesitate to recommend their services.

Mario Serianni, C.E.T., P.QS., GSC. President
Serianni Construction Ltd.
---